Last week, the Restaurant Motor Club, a dinner series created by Aston Martin Summit | Short Hills, hosted their second installment at the Strip House of Livingston. The dinner featured five courses of over-the-top American steakhouse cuisine, including a three-meat entree, from executive chef Bill Zucosky. And, because ordinary just doesn't do with the Motor Club, each course was paired with American Bourbon, Whiskey and Rye's coordinated by Whiskey Ambassador John Oliver of R&R Marketing.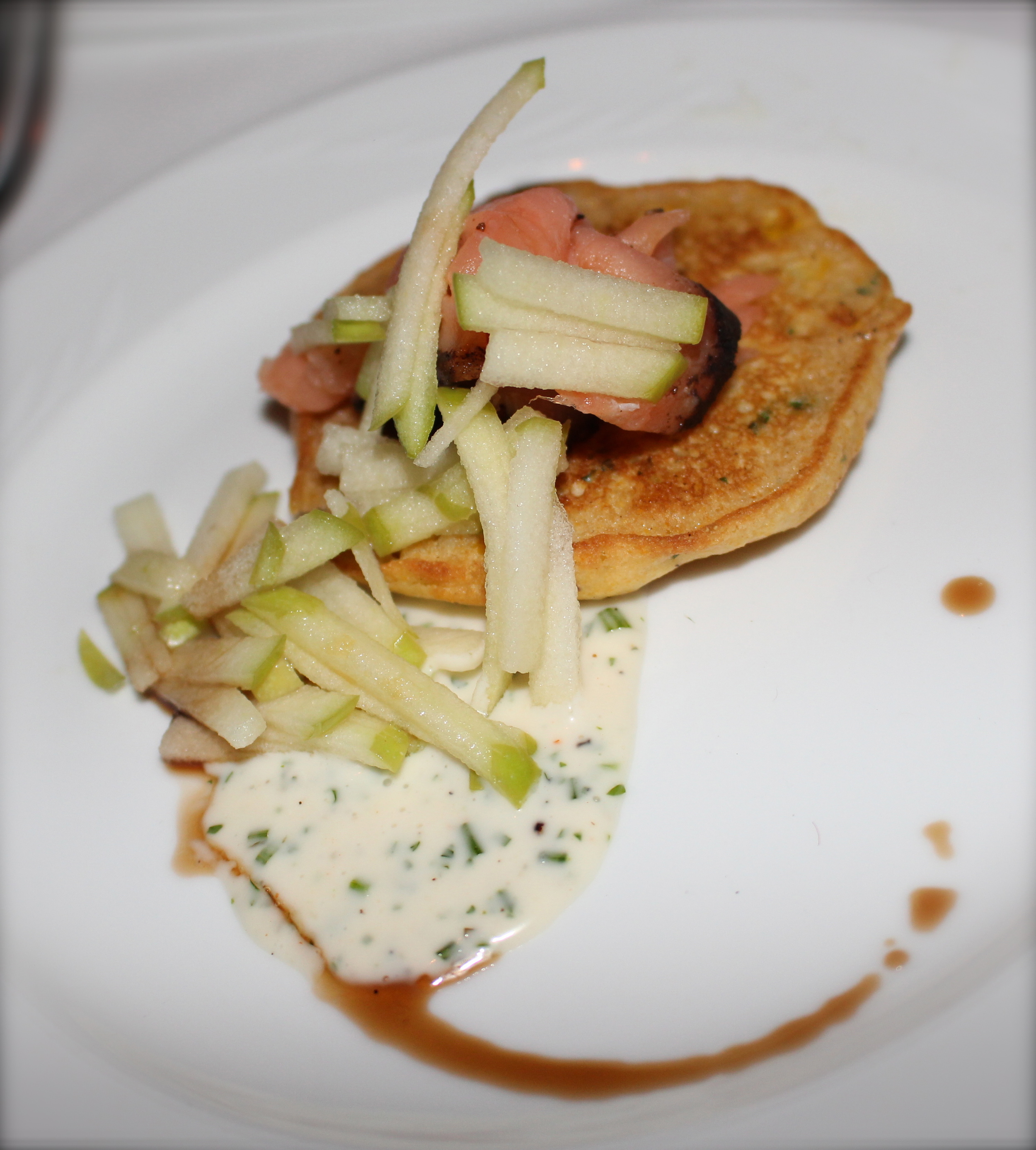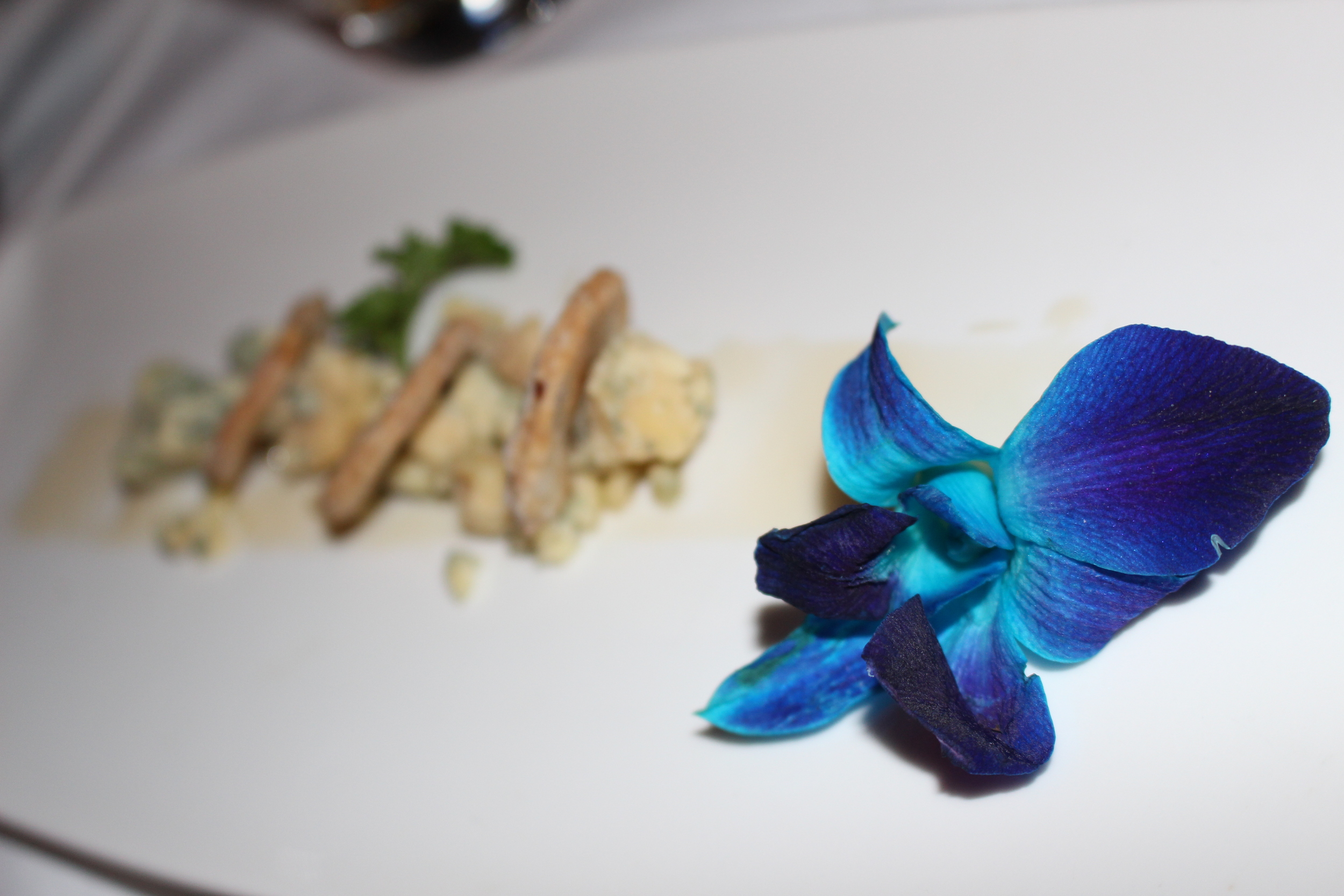 After an Angel's Envy Manhattan at the bar, we were led into the dining room, where the only non-Whiskey-Rye-Bourbon of the evening was being poured to accompany our first course - pastrami cured double smoked salmon. The delicate salmon was served alongside a "Johnny Cake" and balanced with tangy pickled crab apples.
The Strip House's classic roasted bacon salad with baby arugula, marinated cherry tomatoes, and house made spicy Russian dressing followed. If you haven't had this salad, why not? Paired with Michter's US #1 Small Batch Bourbon the notes were smokey and complimentary.
Next, the meat of the matter, in fact, three of them: broiled lamb loin, NY strip, and rib eye. The strip steak simply melted, and the sides were just as satisfying as the proteins, particularly the potatoes Romanoff and caramelized Brussels Sprouts. Once again, Angel's Envy Bourbon made an appearance as the paired spirit.
The cheese course was an unexpected visual beauty and featured English Stilton Cheese, Jersey honey, and house-made toasted pecan cracker, paired with Lock, Stock & Barrel 13 year Rye.
Finally, the evening wrapped up with a flaky Apple Strudel, with warm notes of brown sugar, and topped off with a Cinnamon Ice Cream and, of course, Clyde May's Alabama Style Whiskey
Strip House
550 West Mt. Pleasant Avenue
Livingston, NJ 07039
973.548.0050
[Strip House received a 3 ½ Stars from New Jersey Monthly and won "Best Steak" for 3 years in a row from Suburban Essex. Also named BEST Steakhouse for 2014. Westminster Hotel is a AAA 4 Diamond Hotel and was Named One of the TOP 10 Hotels in New Jersey by US News & World Report.]