He had me at "Weiner Vault." As if two floors flush with cuisine and the best cocktails in New Jersey weren't enough, restauranteur, Christopher Cannon, saw fit to add a biergarten-style Weiner Vault - complete with a neon sign and all forms of tubular and spherical meat product - in the cellar of Jockey Hollow Bar & Kitchen, his three floor epicurean dream run amuck. Michael White kerfuffle be damned - Cannon is my kinda guy!
Jockey Hollow Bar & Kitchen, the gastronomic reinvention of the Vail Mansion, is Cannon's newest restaurant venture and the most talked about restaurant opening in NJ this year. But don't be intimidated, approachability reigns in tandem with aesthetic at Jockey Hollow, and that wasn't by accident. Cannon intentionally outfitted the space with quirky, unpretentious sculptures, wall hangings and lighting. It's not the floating astronaut (pictured below) hanging out in the entry that makes Jockey Hollow so unique, Jockey Hollow has the flexibility to be whatever you want it to be. Whether your in the mood for cocktails at The Vail Bar, a comfortable lunch at The Oyster & Wine Bar, a refined, multi-course prix fixe in The Dining Room, a private gathering in The Rathskeller, or, if you just want to grab a weiner and a beer down in the Weiner Vault, it's all available inside one stunning mansion.
Let's start with a cocktail in The Vail Bar. Directed by NJ's unequalled bartender, Chris James (formerly of The Ryland Inn), the den-like atmosphere with soft lighting, muted wood tones, and a sassy red leather sofa invites a guest to linger and savor a craft cocktail, and marvel at the oversized, and rather attractive, ice cube in your Old Fashioned.
More to Jockey Hollow's versatility, at the bright and earthy Oyster & Wine Bar, you could have anything from a $13 Italiano panini to a $150 three-tier seafood plateau. The Oyster & Wine Bar bar staff echo the theme of unpretentiousness. In addition to their pleasant and approachable countenances, staff are dressed unassumingly, yet uniformly, in casual denim, crocs and simple black aprons. Don't let the farmhouse chic attire fool you though, modern technology has not forgotten the Oyster & Wine Bar. Following a professional and well-enunciated greeting, it's iPad Mini menus all around Ordinarily, I would sneer at this. It's long been a pet peeve of mine when service staff take a guest's order on a digital device, negating any eye contact. That doesn't happen here, however, as orders are taken by hand and mind, and eye contact is received.
Lunch started with a selection of oysters: six Kumamoto and six from Forty North Oyster Farm in Mantoloking. Fresh, sweet and briny. Here's a tip, Jockey Hollow offers Oyster Happy Hour everyday from 4pm – 6pm in the Oyster and Vail Bar, and Forty North oysters for $1 each.
Lunch portions are plentiful. The beef tartare ($16), essentially entry-level tartar for those who eschew the raw yolk, is a coarse blend of hand cut beef with crumbled, cooked egg yolk, served with toast points. My favorite dish of the afternoon was cured sardines with salsa verde and Pecorino. The sardines were bright, tangy and briny, and a bargain at only $10. Also delicious was the braised octopus with with tomato asopao with black olive gremolata ($15).
Others dishes at the table that garnered raves were the the lobster roll, flush with claw and knuckle meat, and the "CC" burger with Raclette, slab bacon and salt & vinegar fries ($18). I opted for the autumn squash agnolotti ($19) with brown butter, sage and toasted milk was the season on a plate, and thankfully consumed.
Make sure to have coffee. Served in French Press, it has wonderful flavor and body and will definitely please those seeking a strong brew.
Also, keep an eye on the Jockey Hollow social media feeds for updates on the menu at The Dining Room and the Weiner Vault.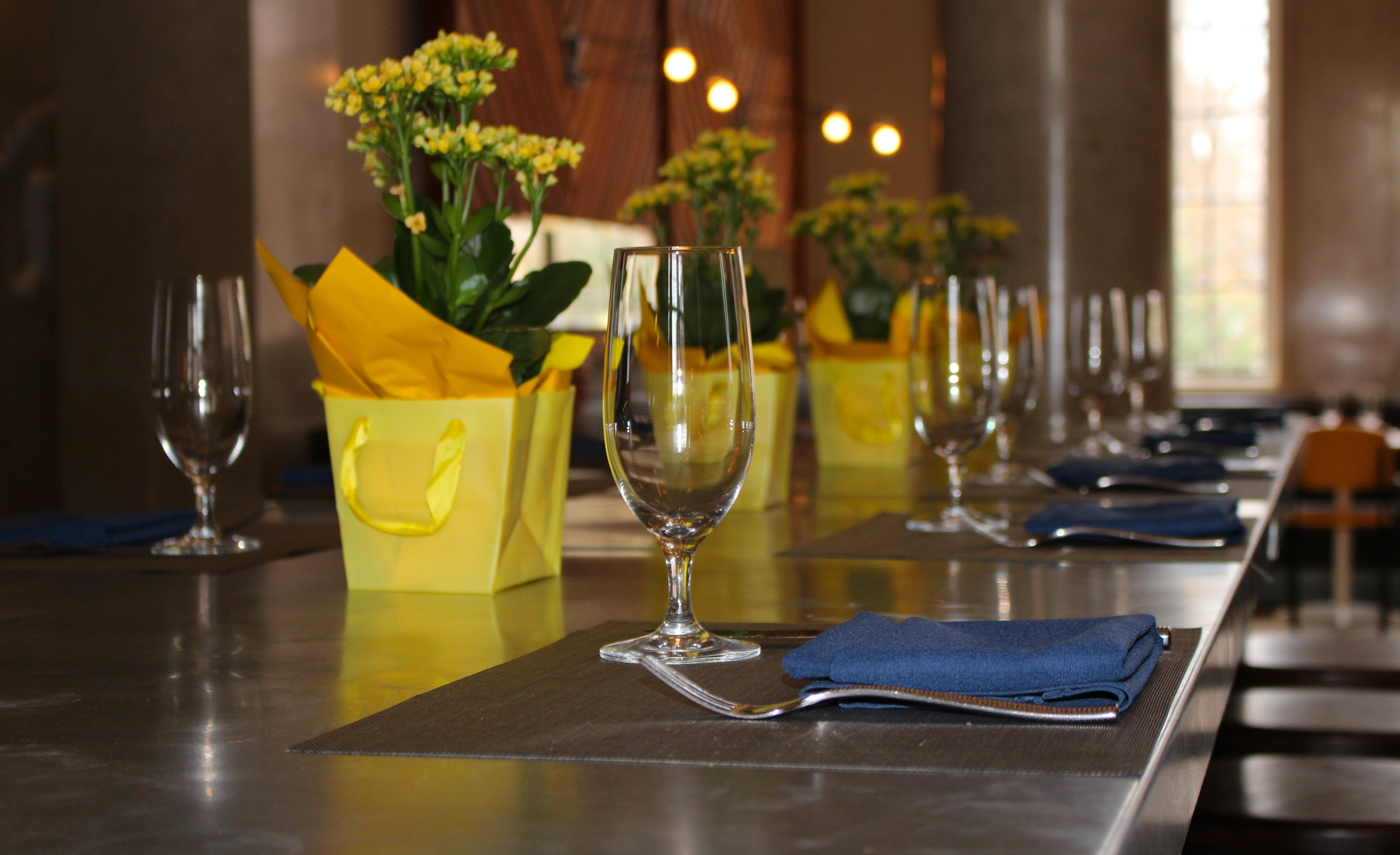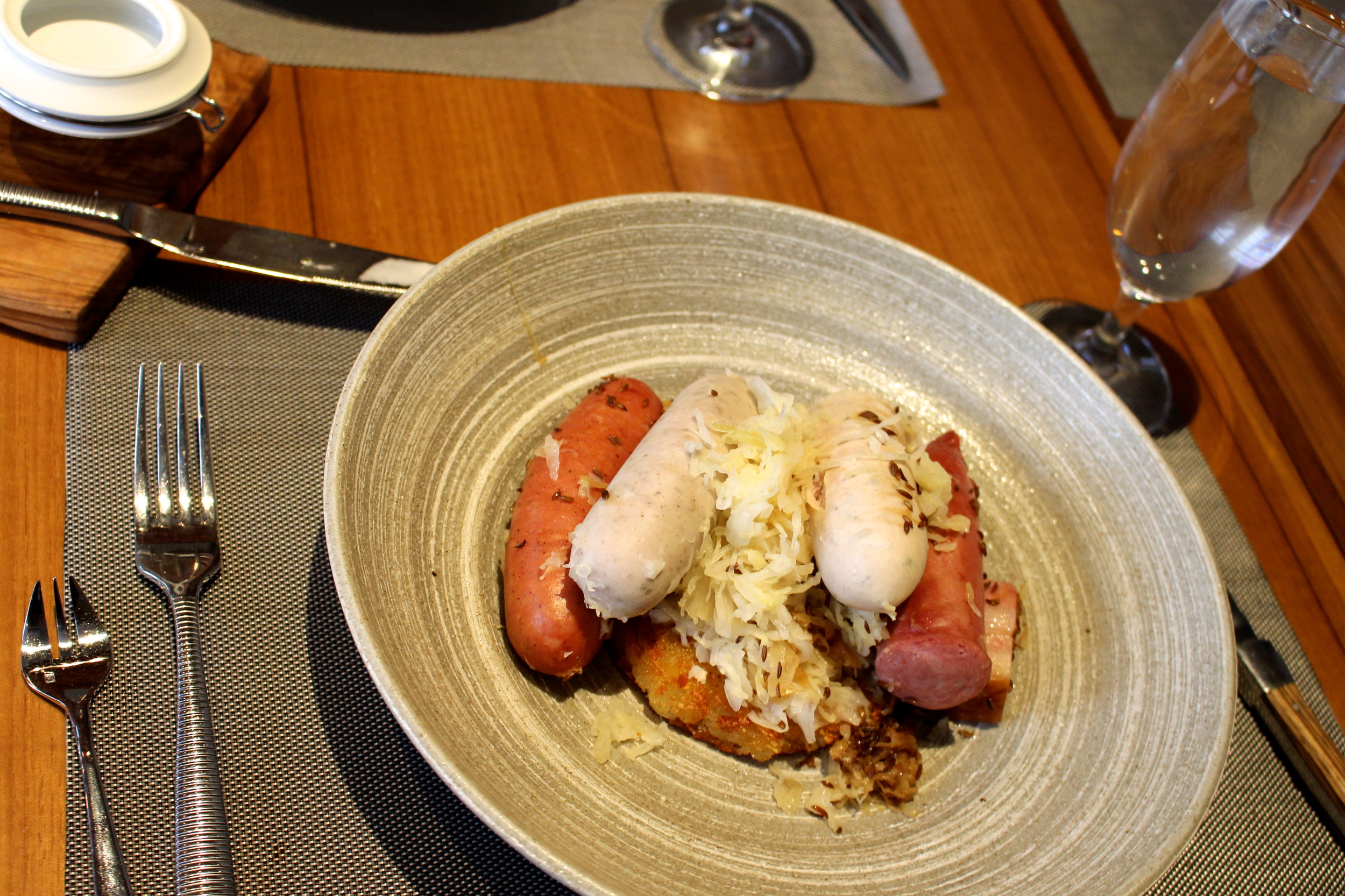 HOURS
Jockey Hollow Bar and Kitchen is open Tuesday through Sunday.
Lunch - Tue - Sun: 12pm - 2:30pm
Dinner - Tue - Wed: 4pm - 10pm / Thu - Sat: 4pm - 11pm / Sun: 4pm - 9:30pm
The Vail Bar continues to serve cocktails one hour past the closing time of the restaurant.